National Flu Prevention Week

Project Overview
Influenza attacks hundreds of thousands of Americans each year with fevers, aches, pains and other health issues that decrease quality of life. In 2015, Dr. Bruce Irwin, American Family Care's owner, did something bold by officially declaring war against the flu when he introduced "National Flu Prevention Week." This week is a strategic and creative idea that is about educating and inoculating Americans to prevent the flu, and is a result of Dr. Irwin's decades as a leader and inventor in the field of medicine and his commitment and passion for the health of Americans.
Project Development
National Flu Prevention Week was created in tandem with AFC's partner, blu. With the intention to place AFC at the center of a larger, national conversation about proactive flu prevention, patients could visit AFC corporate and franchise locations for flu shots and discounts, attend mobile AFC clinics to get flu shots, and look to AFC as a resource for information about preventing and stopping the spread of the flu. Using motivational phrases like "we're waging war on the flu," "one nation, free from flu," and "together we can take a stand" along with strong, civically-minded, community-focused visuals, the National Flu Prevention Week was emotive and effective.
The result: American Family Care became a national leader in the fight against the flu.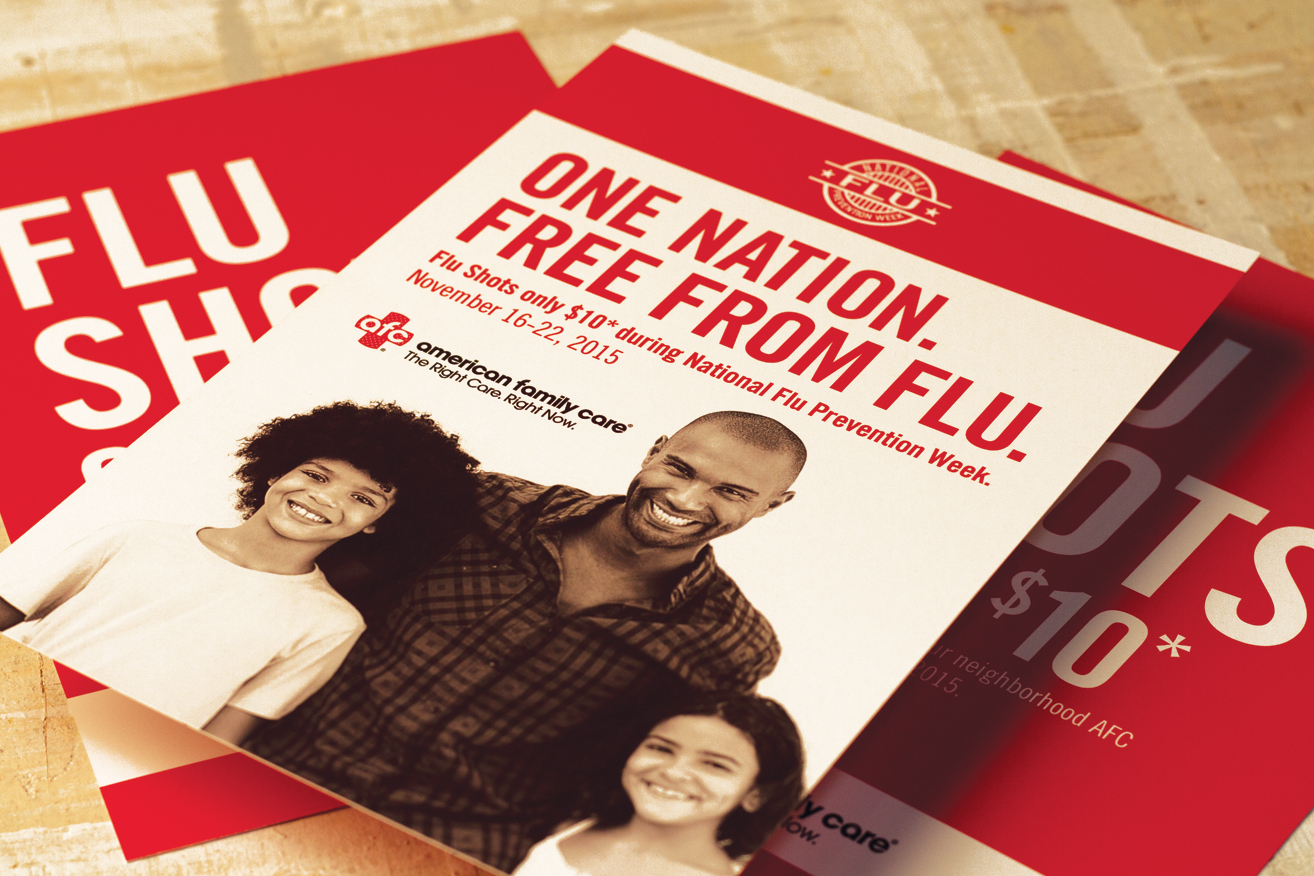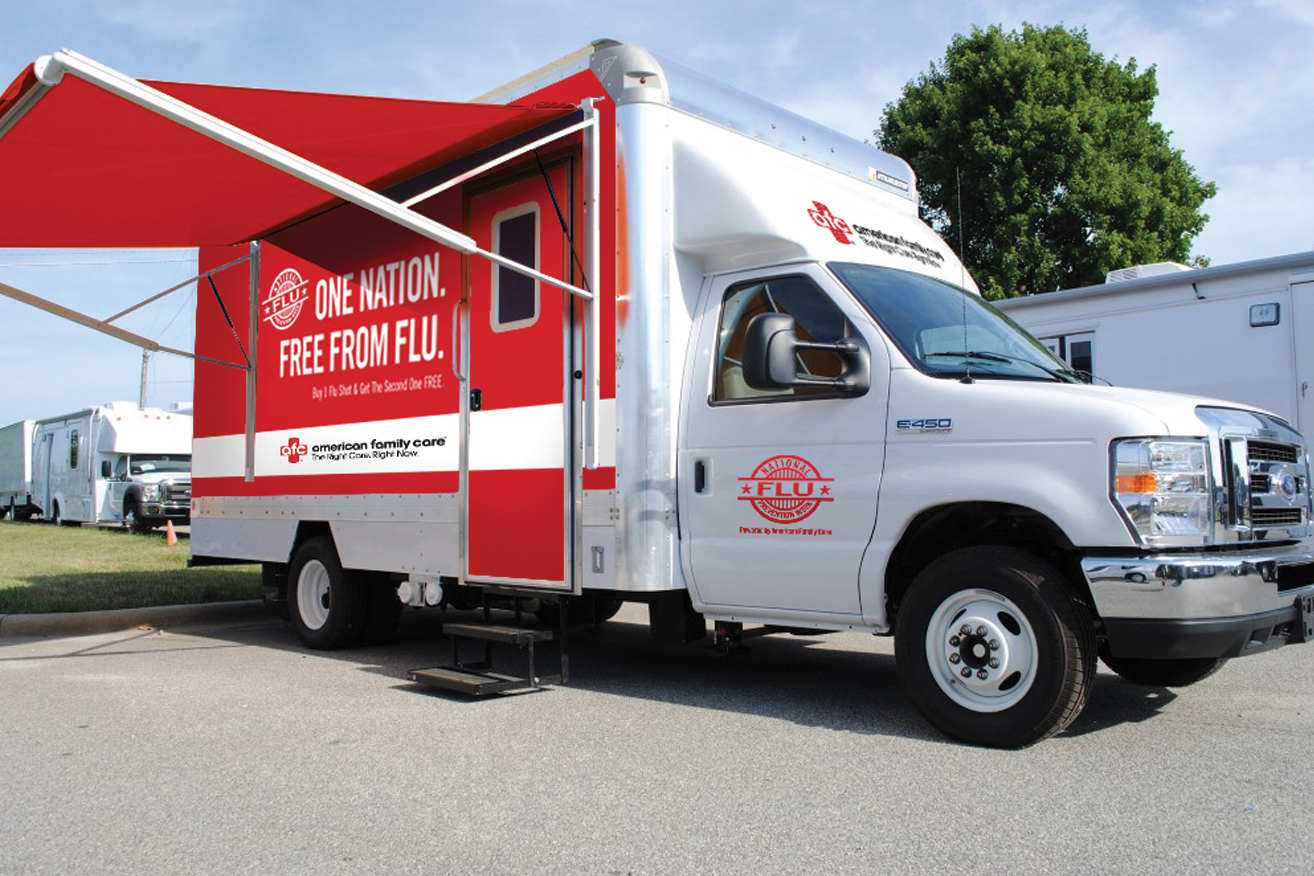 Man up and take care of yourself.

Project Overview
Research shows that, on average, men are more than twice as likely to avoid medical treatments and exams than women. For the national urgent care provider American Family Care, whose data supported this research, this represented a combustible yet untapped growth segment within their customer-base.
Project Development
AFC challenged blu to come up with a cheeky and impactful campaign that would help them tap into this market while enriching the health and lives of men across the nation.
Thus, the Man Up campaign was born. Using fun imagery and a powerful rallying cry for men to Man Up and take care of themselves, this campaign centered around a Man Up Checkup—a basic health screening designed specifically to check for the health issues men encounter most.
Kicking off just in time to celebrate the men in our lives on Father's Day 2017, the Man Up Campaign targeted the greater Birmingham area through a multi-layered strategy including mediums such as direct mail, radio, outdoor, posters and in-branch materials, experiential, film, print, and social media.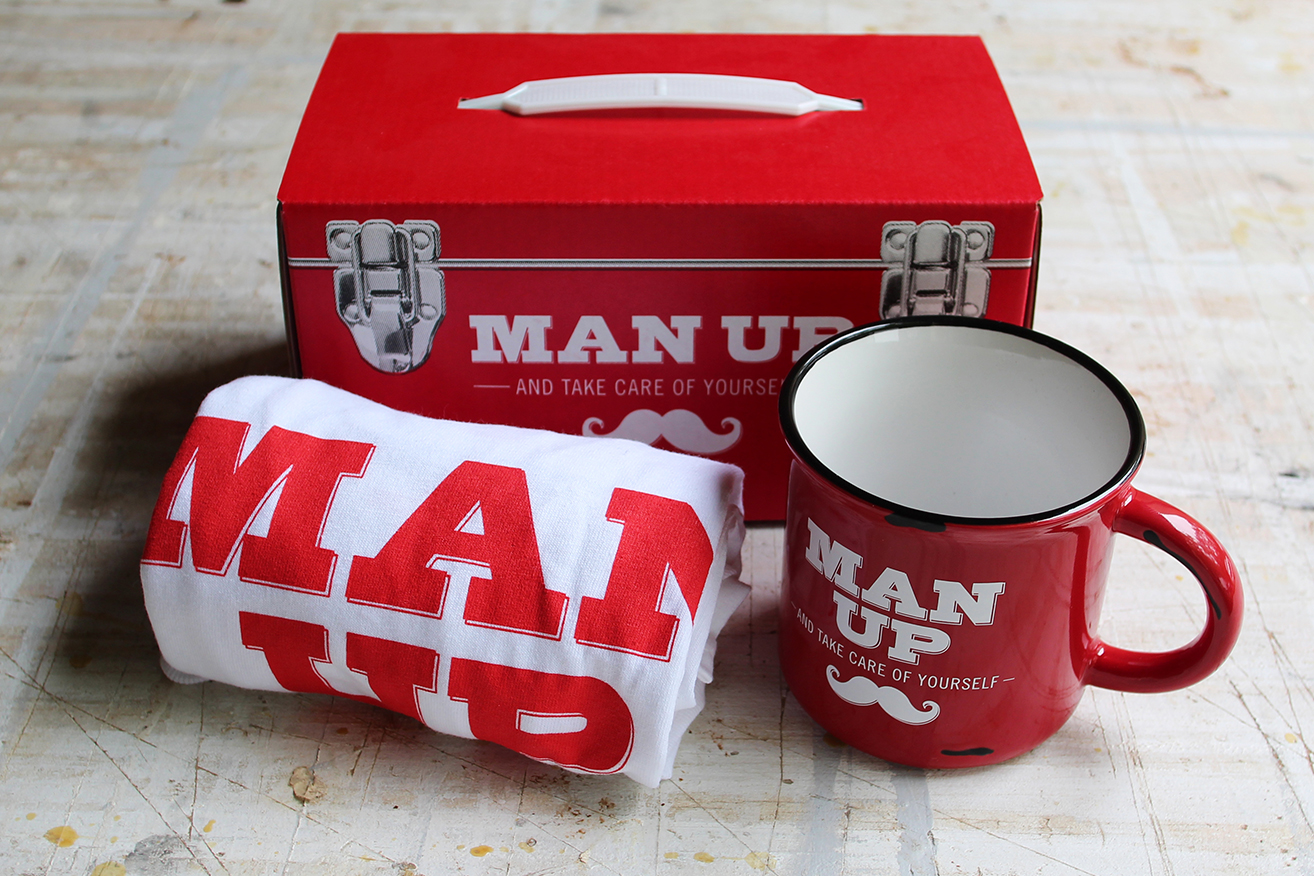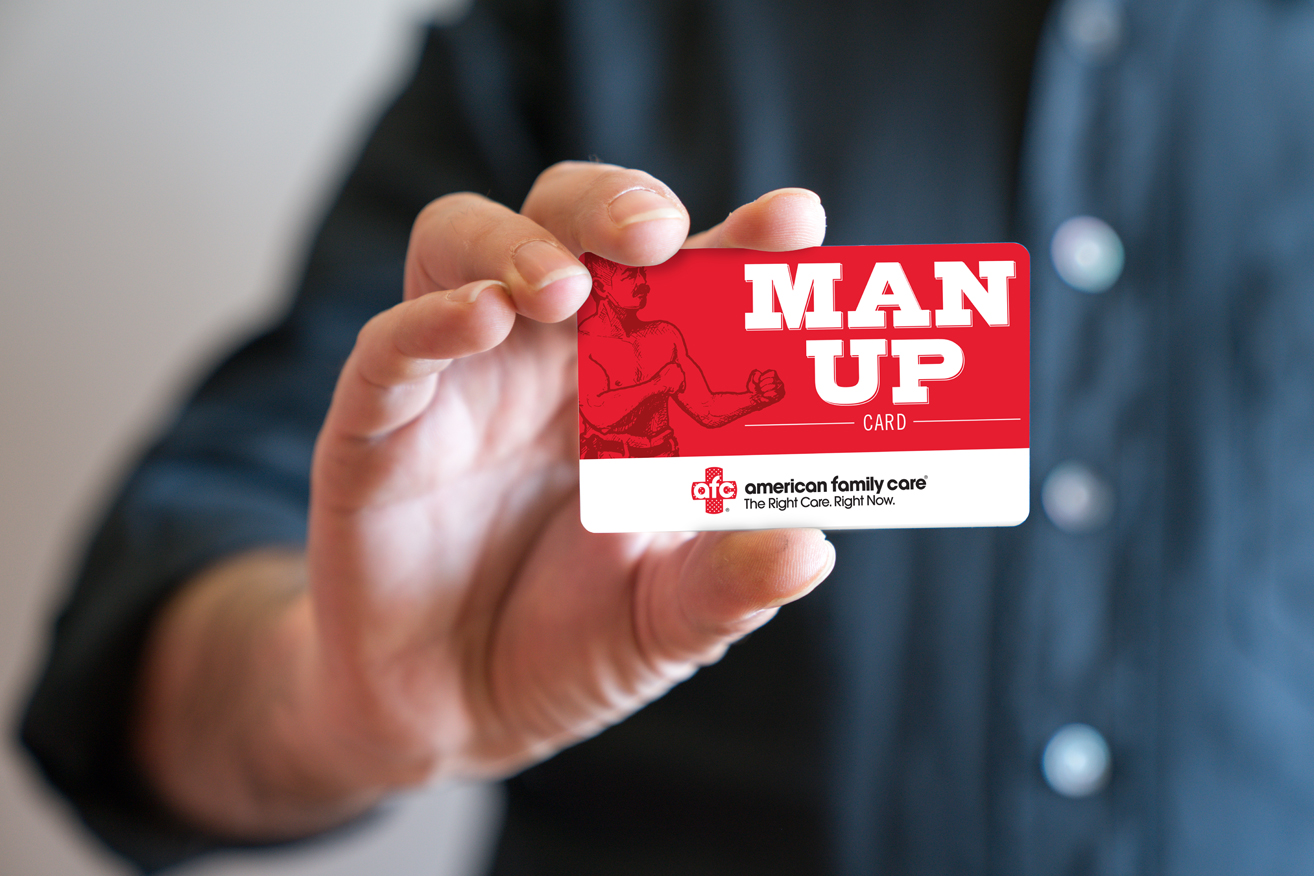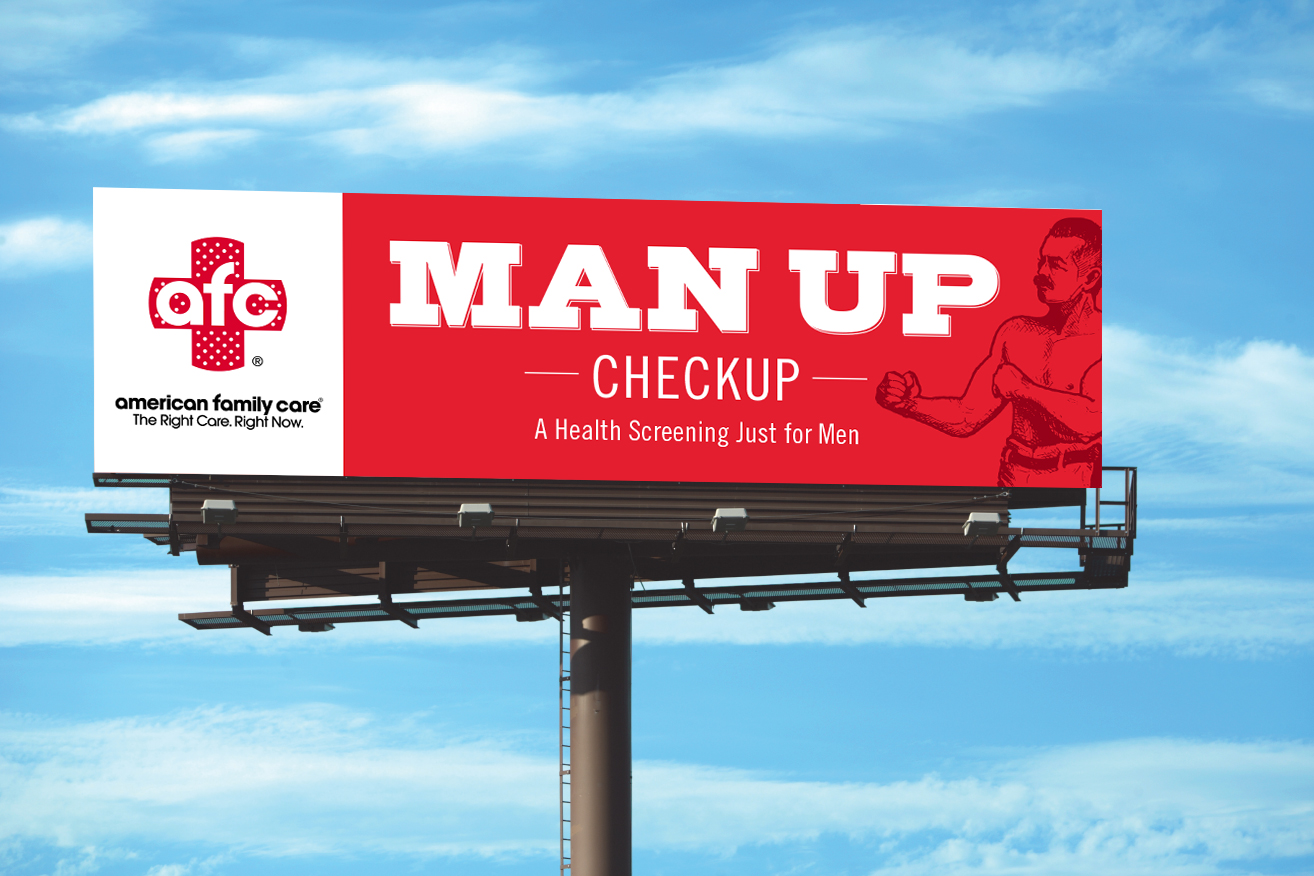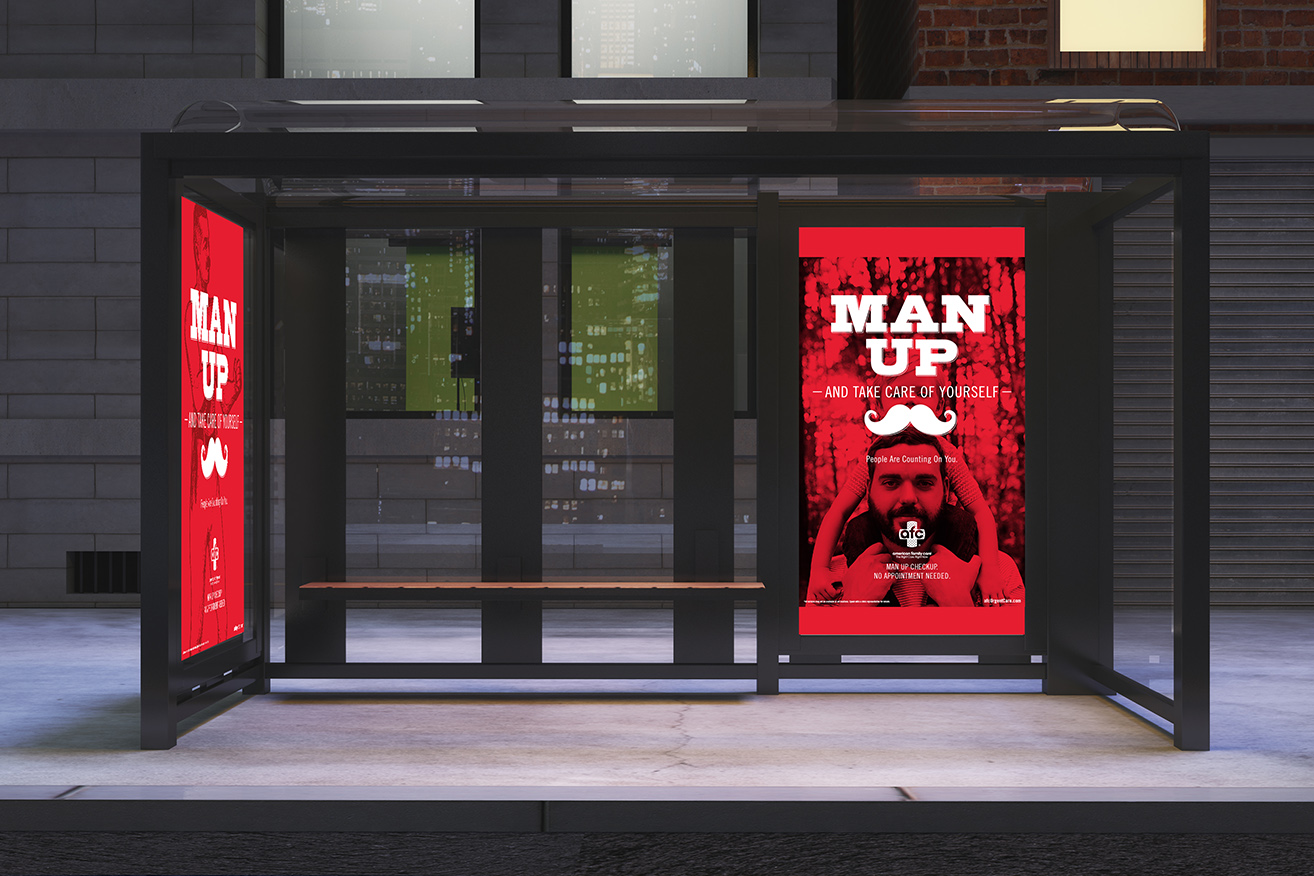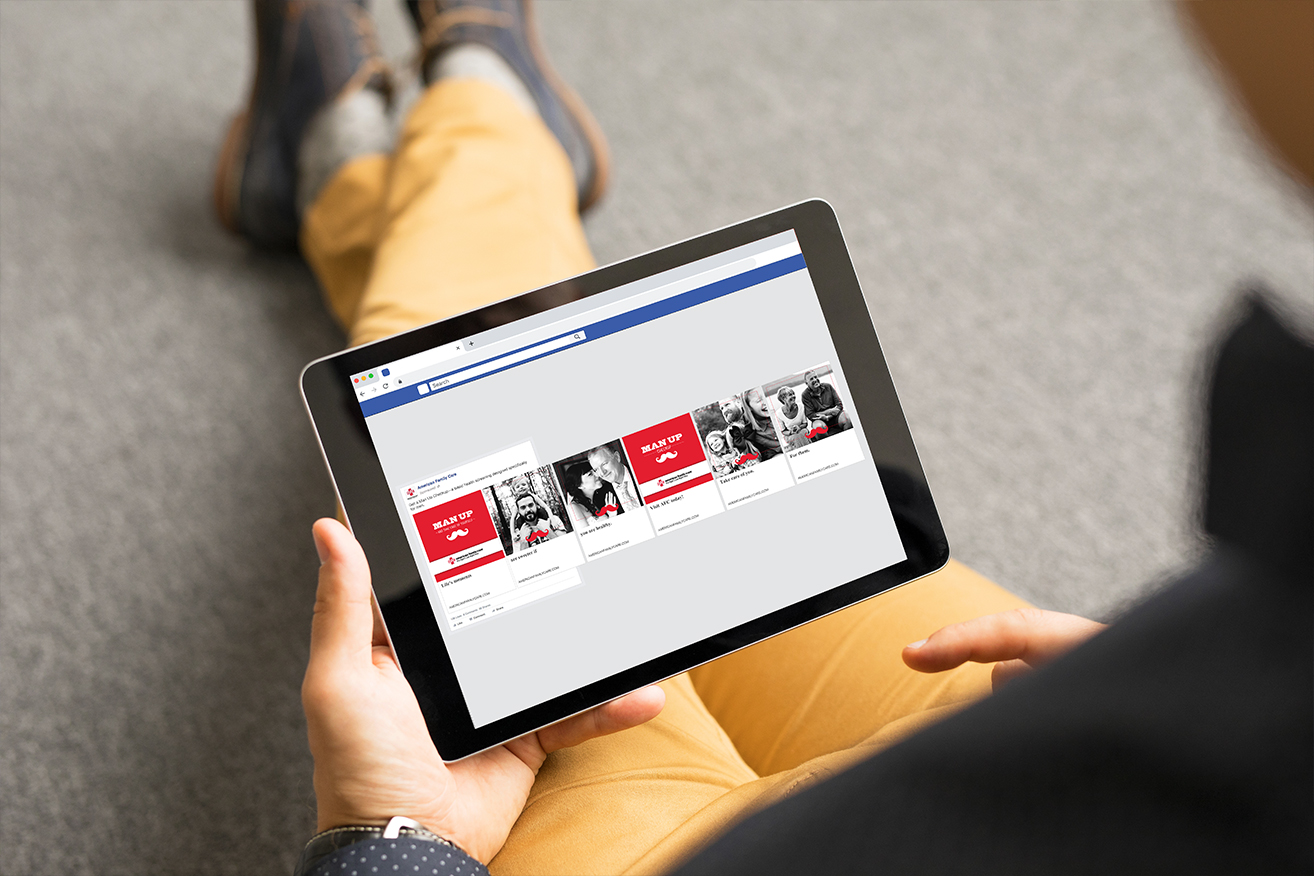 "Blu sets the new standard for creative, analytical, and strategic digital and social implementation. Together our teams have produced successful campaigns, but we fully believe the best is yet to come."