Capstone Development Partners

Public, private partnership comes to life.

Project Overview
Capstone Development Partners is an on-campus facilities and housing developer that works with colleges and universities around the country to create, develop, and build new facilities for students. The introduction of their P3+ program provided an alternative financing structure for colleges and universities with unique or challenging financial and housing goals.
Project Development
With the rollout of P3+, CDP's aim was to provide insight into what P3+ is, but also strategically use this new financing option to gain more traction with prospects of new facilities projects. Plus, they wanted to show off their architectural design prowess. And with designs like theirs, who wouldn't?
So, blu got to work. Our challenge was to create an identity for P3+ that was captivating and streamlined enough to motivate prospects to take a deeper dive into the process.
We started by designing a product logo that featured linked letters to convey a strong unified look for the new "Public, Private Partnership" concept. From there, we used bright, contemporary colors and large architectural photos to help visually tell the story of the potential results of a P3+ project in a capabilities brochure and other marketing pieces.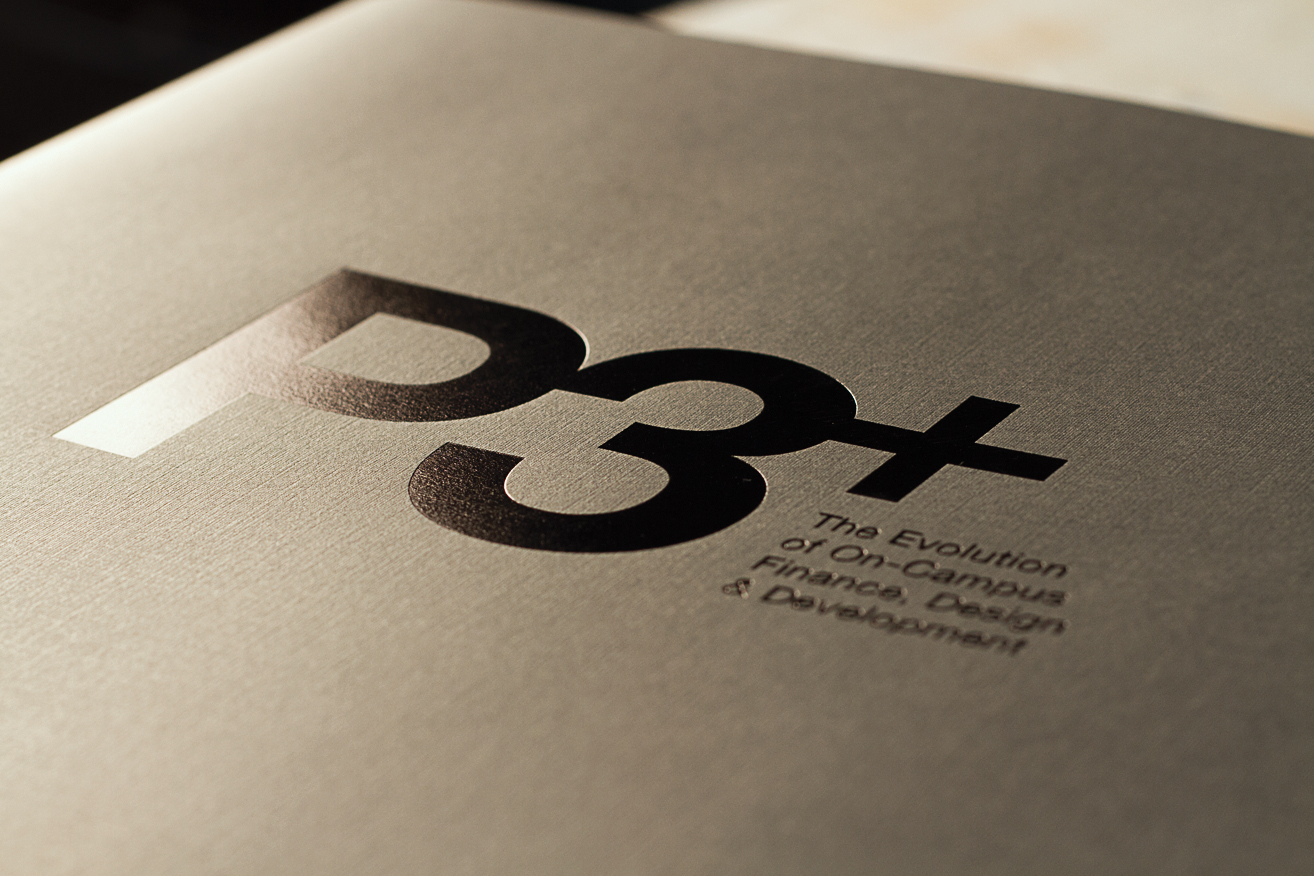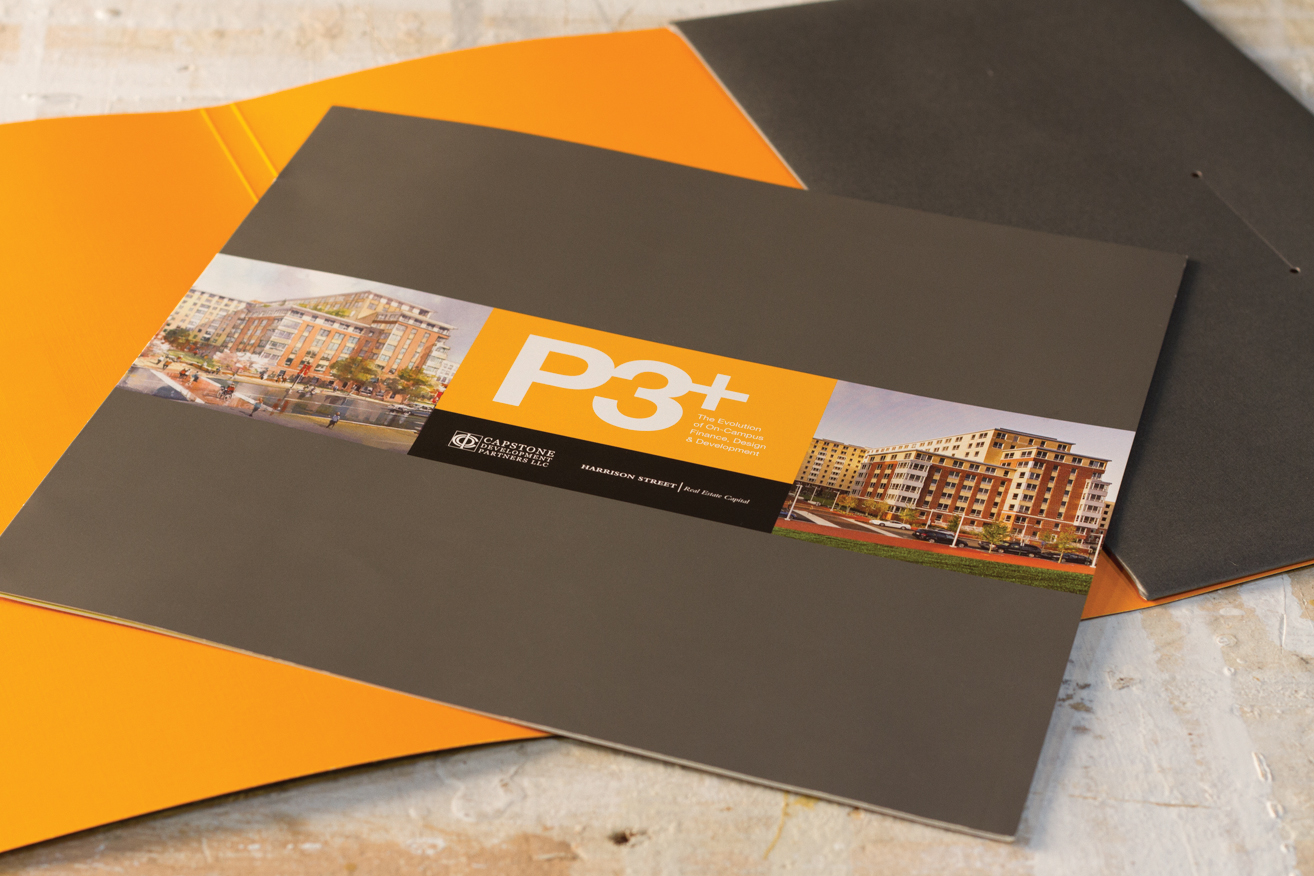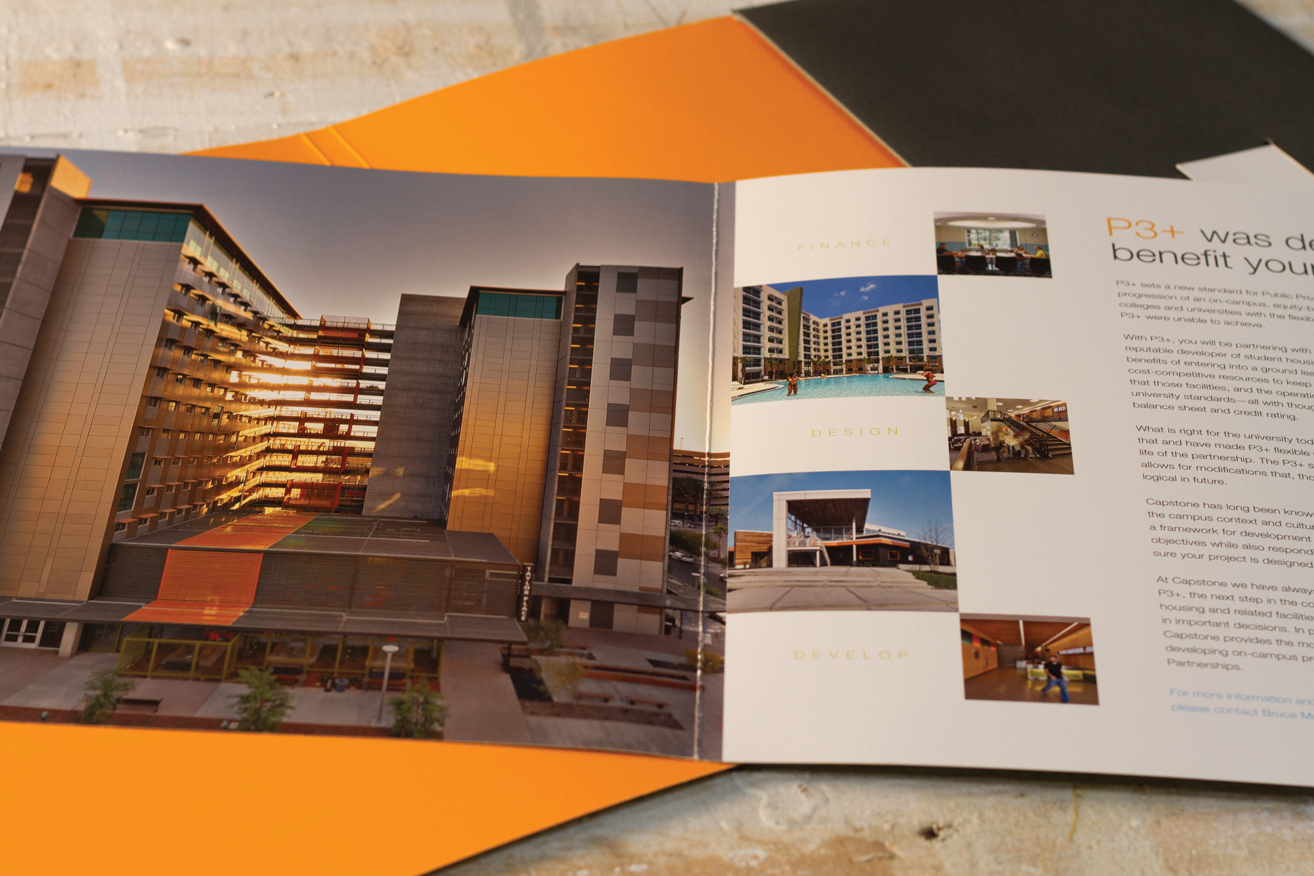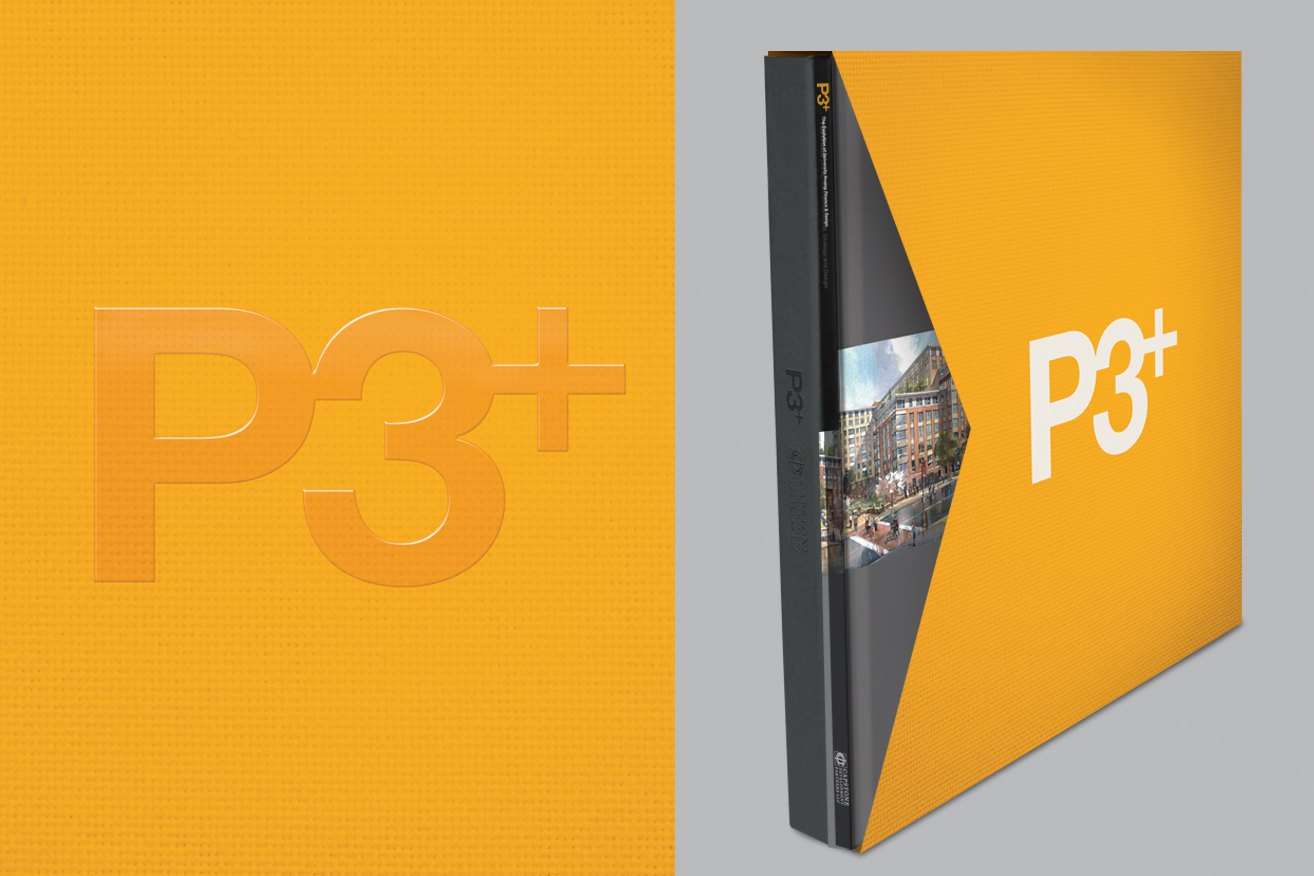 "Blu sets the new standard for creative, analytical, and strategic digital and social implementation. Together our teams have produced successful campaigns, but we fully believe the best is yet to come."