drive for show
market for dough
Robert Trent Jones Golf Trail
How the Robert Trent jones golf trail
and blu increased gift card sales by
The Robert Trent Jones Golf Trail features 468 pristine holes with lush fairways and lavish views. Who wouldn't want to grab a club and go play the trail? In the wake of Covid-19, the Robert Trent Jones team brought blu on to help answer that question and a better one: who wants to play the trail and spend the most while doing so? To take this person-based approach, we started by streamlining 4 different data feeds to see exactly how much each individual golfer spent in green fees, club shop purchases, bar and grill add-ons, and online choices during or after their stay. In short, the aim was to understand ongoing spend by golfers to identify and market to the people who found the most equity in the RTJ brand so the brand could be maximized. This person-based approach starts with data modeling, runs through creative processes and continues as initiatives are launched and monitored for success.

During this process, behavioral modeling identified one clear opportunity: a scalable capacity to sell gift cards delivered digitally. How? A mashup of data elements linking brand receptivity, capacity to spend, technology usage, and past gift card spends identified a clear target set and initiative timeframe.

Blu built a programmatic display and social initiative based on an analysis of golfer's transactions. Original content was created including Green Friday, Stuff their Stockings with Golf and other creative.
Data helps us understand our golfers and attract more just like them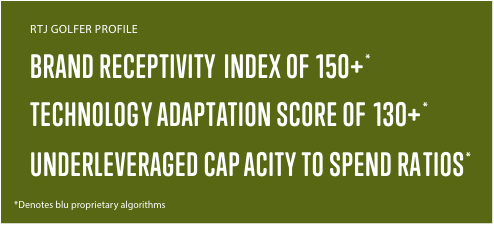 RTJ Player Data revealed best timeframe for marketing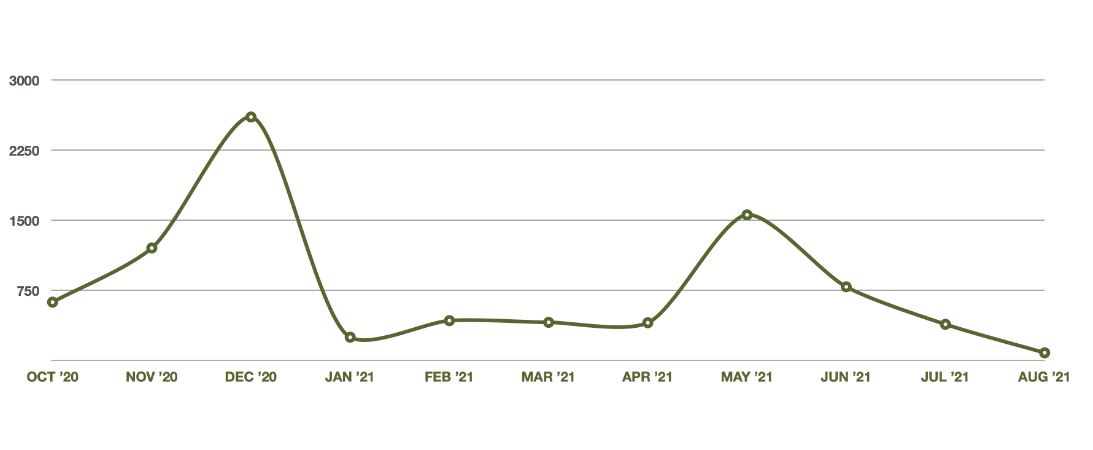 Record breaking gift card sales with a 173% increase over previous year.
We were able to sale an impressive $344,404 of gift cards in 2021. With 2020 gift card sales totaling $201,654, we had a realized increase of 173% in total gift card sales.
173
%
increase in gift card sales
"
We knew we had a big challenge ahead, but blu has been helping us take great care of our golfing community. Blu's ability to dive deep into data and use online identity resolution to market to specific individuals helped us hit record sales in the middle of a pandemic. I would recommend blu to anyone who needs a solid solution for marketing to a changing and/or challenging customer base.
"