Pain relief during a pandemic
National Spine and Pain Centers

When concerns of COVID-19 began to suppress patient traffic, National Spine and Pain Centers (NSPC) needed a strategy to help them keep the doors open, serve patients, and boost their bottom line during a global pandemic.

Blu examined over 1,000,000 patient visits throughout National Spine and Pain Centers' 65 clinic network and identified 75,909 past patients who missed follow up care appointments due to the fear of coronavirus and other issues.
National Spine and Pain Centers (NSPC) was not going to allow COVID-19 to stop them from caring for their patients. So NSPC launched a telecare service option and patient pledge to prioritize the safety and well-being of their patients, staff, and community.
Blu then developed direct mail and digital advertisements that highlighted both the rational and emotional benefits that NSPC care delivered.
To win back inactive patients, NSPC and blu developed a dynamic content library that highlighted three specific messages: brand messaging, telecare messaging, and messaging featuring the patient pledge.
When online content began to indicate fatigue, our real-time performance management visualizations allowed us to determine the right time to update the ads.
Using Liveramp's identity resolution technology to protect the anonymity of NSPC's records, blu was able to link and distribute the target audience of 75,909 inactive past patients to key social media platforms and digital display networks.
The strategic content deployment included contextual placements, video pre-roll, and Facebook News Feed to the predefined audience. A control group was held out to measure the true incremental effect of the campaign.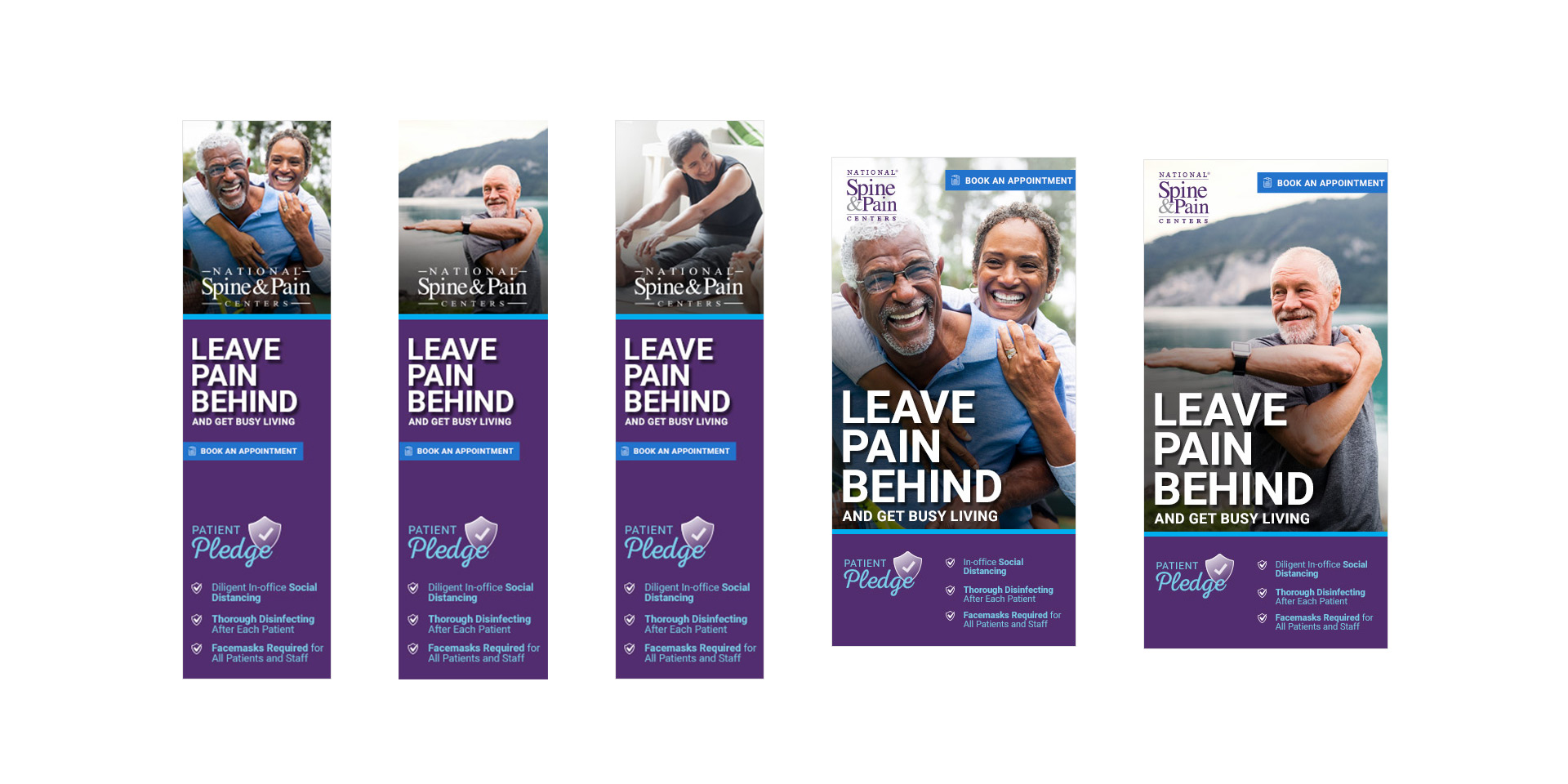 Welcome Back Never Felt So Good.
As hundreds of patients received the care they needed to get back to normal, the net incremental impact delivered a 1.5x net profit in just four short months. If you are looking to boost your bottom line, consider a win-back campaign for lost consumers and team up with us.
"Blu sets the new standard for creative, analytical, and strategic digital and social implementation. Together our teams have produced successful campaigns, but we fully believe the best is yet to come."