Robert Trent Jones Golf Trail

COVID-19 created economic uncertainty, new travel limitations, and social distancing protocols that restricted golfers to one player per cart. Robert Trent Jones needed a strategy to help them overcome the loss of revenue due to the pandemic and maximize new opportunities with more local golfers.

Blu studied Robert Trent Jones' (RTJ) data on golfers from the past two years. The results of the study quantified those individuals as either destination golfers from out-of-town or local golfers more likely to play in a pandemic.
Using its Customer Profile Analysis (CPA) process, blu identified the local golfers' key traits. Building an algorithm that allowed blu to score each US household with its receptivity to respond, blu identified 19,458 past and prospective golfers most likely to fill up tee times in 2021.
Blu then developed and deployed an RTJ Trail Card promotion campaign targeted local golfers.
The Trail Card's $39 price point empowered golfers to take advantage of lower green fees and receive a list of other privileges throughout 2021.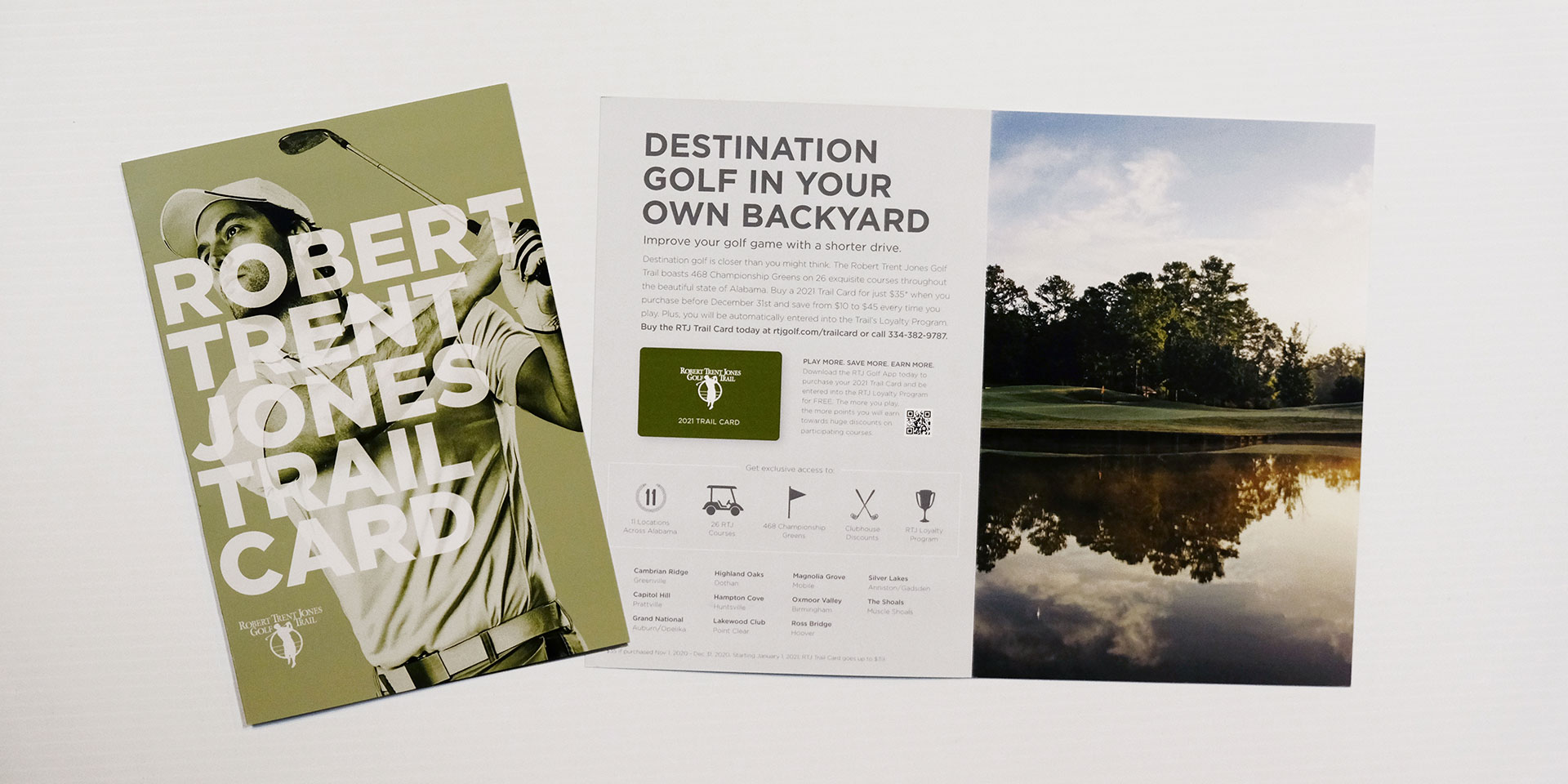 Record sales in the middle of a pandemic.
The result was a 186% increase in online Trail Card sales with more than 5,110 golfers who spent close to $200,000 in order to secure their place to play on the Trail throughout 2021. $1,098,454.16 in sales linked to the 19,458 people we targeted for around $23,000 in spend is a great first step in our data-driven partnership.
If you are looking to boost your bottom line, consider teaming up with us.
"We knew we had a big challenge ahead, but blu has been helping us take great care of our golfing community. Blu's ability to dive deep into data and use online identity resolution to market to specific individuals helped us hit record sales in the middle of a pandemic. I would recommend blu to anyone who needs a solid solution for marketing to a changing and/or challenging customer base."