Every brand has a core group of customers that is its lifeblood. The revenue attributed to those relationships is essential for success to be recognized. COVID-19 has reshaped consumer behavior in many ways that will have brand-specific implications.
Consider These five facts:
one.
Driving and commuting habits will be permanently altered. Traffic is down somewhere between 55%-80% depending on which source data you evaluate and your geography. Who knows how long that will last? When we "loosen" our social distancing, how much of that traffic will return? With over 1/3 of Americans working from home and becoming used to the remote workplace, what does that mean for your brand if that new habit sticks around?
Two.
Virtual connectivity has replaced in-person conversations in many ways. Who doesn't wish they had loaded up on Zoom stock, right? Telemedicine, virtual shopping, and e-commerce are booming. Automated online acquisition platforms that serve the financial, insurance, and other service sectors are here to stay. Is your brand positioned to compete in this new realm of customer expectation?
Below is a look at where telemetry volumes decreased throughout the US between the weeks of Jan 13 and March 16.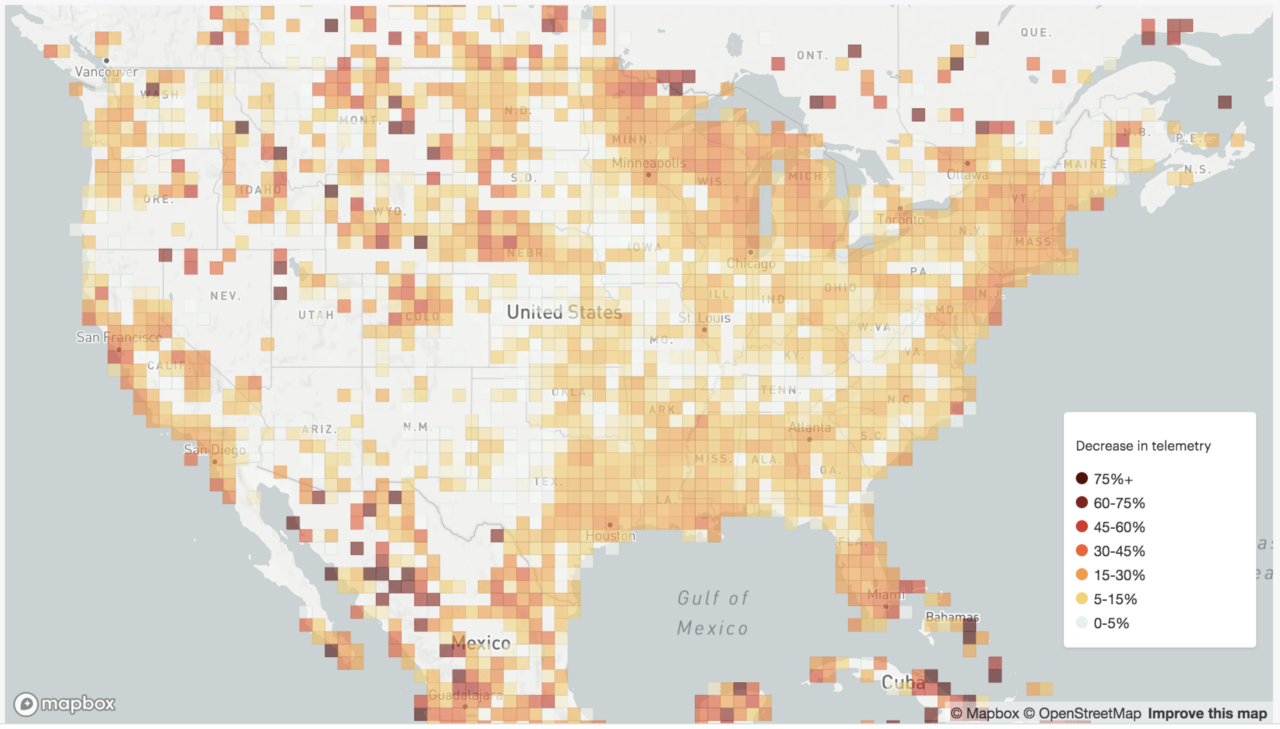 three.
The world of retail may never be the same. Certainly, in-store traffic will return for stores where you need to touch, feel, and taste the merchandise, but the big question is when. E-commerce traffic is booming right now, and technologies, such as augmented reality and virtual technology, are becoming firmly entrenched in the US consumer's mind as an expectation. Are you building a sale-side platform that includes an e-commerce solution and marketing plan? Take a look at the chart below regarding change in digital shopping activity. It is staggering how fast Americans are adopting new shopping patterns.
Change in US Adults' Digital Grocery Shopping Activity due to the Coronavirus, March 2020.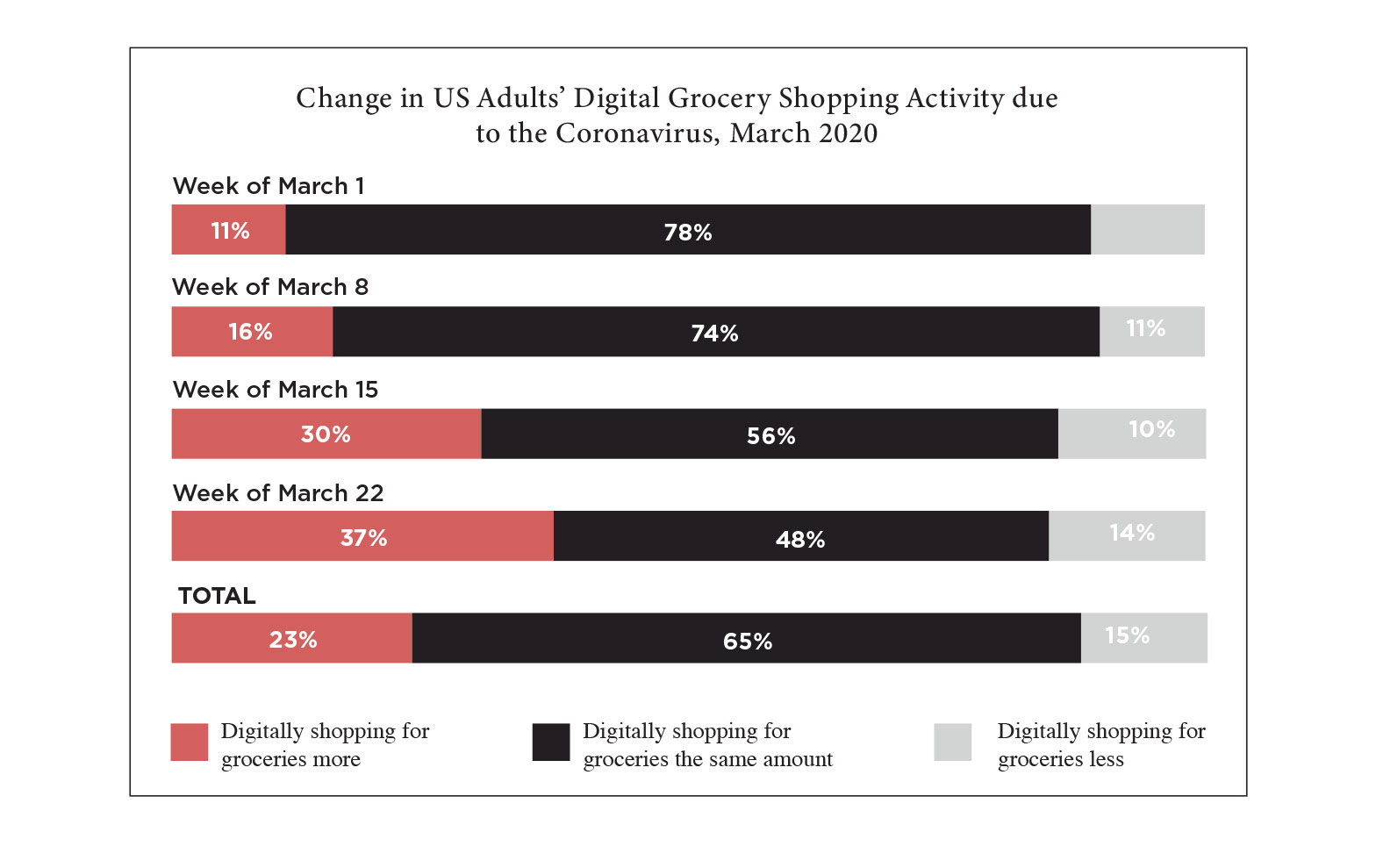 source: CivilScience, March 31, 2020
four.
Economic reset. While everyone has an opinion on where the economy will go, or for that matter where it is right now, most will agree that it is shaky. Every recession, no matter how long it lasts, always pushes the reset button on income, assets, and credit for everyone. What impact has COVID-19 had on your customer base and its ability to consume your brand?
five.
Local appeal. Just when the world was shrinking as planes, cruises, and automobiles connected us all to any destination no matter how far off, the coronavirus hit. Who wants to get on a plane right now? How about a cruise? Until a vaccine for COVID-19 is available, it is safe to assume that consumers will spend more locally. Destination events and recreation that require air travel to support their core customers need to have a go-local strategy in place to get them through this next season.
> Now is the time to fully focus on your customer data to lead customer retention and maximization strategies.
IS YOUR MARKETING INVESTMENT PAYING OFF? THE TIME TO DARE IS NOW.
Take 35 seconds to find out if you're maximizing ROI with your current marketing strategy. We will help you ensure your brand is prepared and ready to make the most of what's next or will cheer you on if you are confident in your current efforts.