To be able to manage it with excellence you need to be able to measure it.
Flatten the curve.
This phrase will be part of our American vocabulary forever as a marker of the season dominated by the coronavirus. Never has data measurement been more important and so visible to us as consumers. While we all eagerly wait for the curve to head down and our restrictions to be lifted, we glance regularly at charts built from data sets that measure cases, geographic densities, and in turn, the future trends they predict.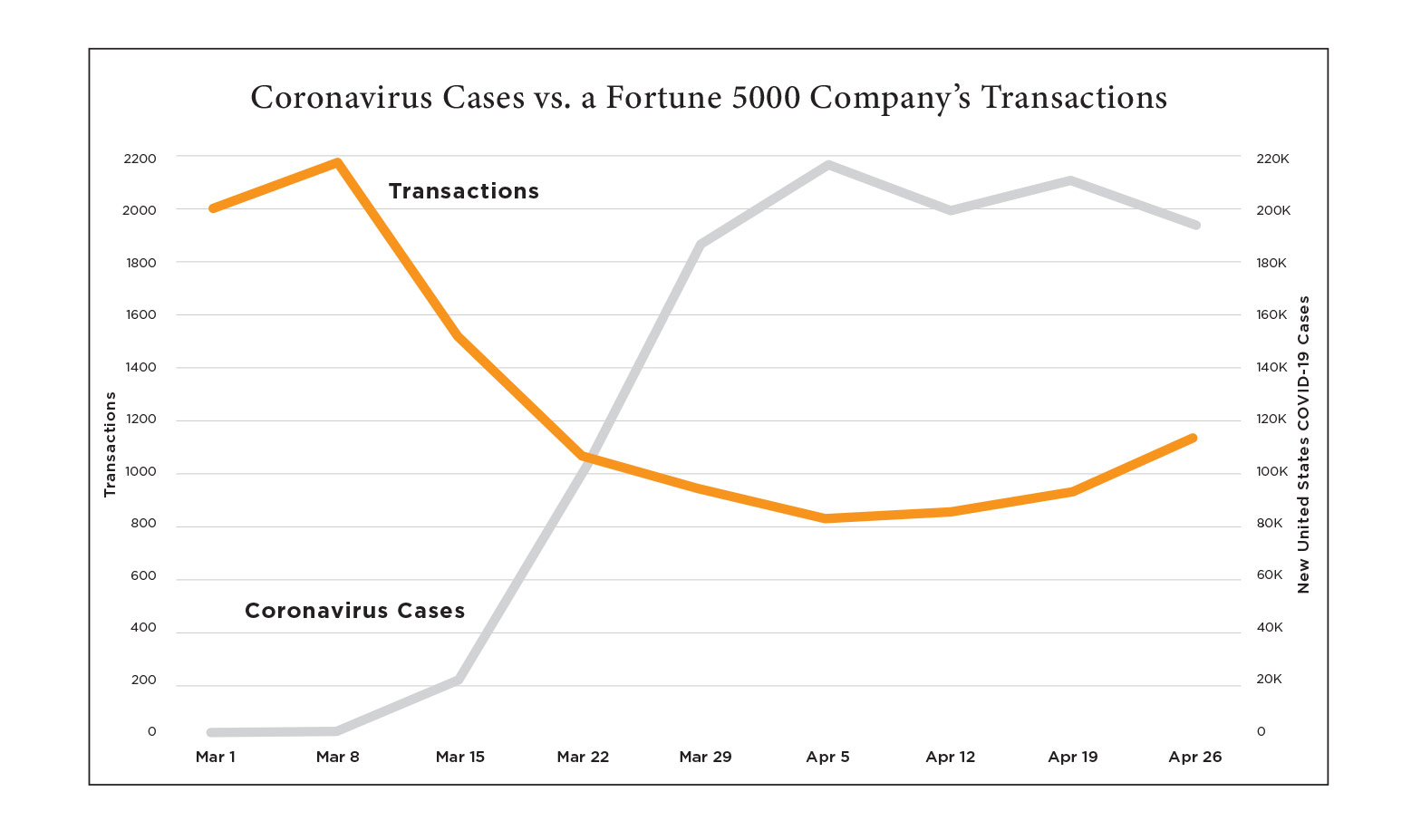 source: COVID-19 data from The New York Times, based on reports from state and local health agencies.
As we turn the page from coronavirus in the near future, think through which data sets can keep you informed to best manage your brand. One data point to plot over your transaction set will be the coronavirus case trend itself, as it sits as a great inhibitor of business. Employment rates, oil prices, stock market trends, and brand-specific data points will make for great macro baselines to inform your brand strategy. Year-over-year trends by consumer segments and same-store performance will be critical as America opens up based on local geographies. Customer retention, prospect conversion, media channel engagement and many other data points will need to be measured to navigate the road ahead.
> With budgets being trimmed and revenue at a premium, measuring your market spend at every angle is a wise choice.
IS YOUR MARKETING INVESTMENT PAYING OFF? THE TIME TO DARE IS NOW.
Take 35 seconds to find out if you're maximizing ROI with your current marketing strategy. We will help you ensure your brand is prepared and ready to make the most of what's next or will cheer you on if you are confident in your current efforts.