Move out of the way, emojis, GIFs are here!

Well, GIFs have been here for a while, but now they're entering the marketer's toolbox—bringing the opportunity for deeper understanding of customers…and more cash.
Who'd've thought that we'd be delving into the deep world of customer emotions with GIFs. But if you take a step back and think about it—what better way is there, really?
Think about the last time you sent a GIF. What was it? What were you trying to convey? Chances are, you were trying to express an emotion.
As marketers, we often talk about capturing customers with emotion because we feel it's our job to make someone feel something. That's a big misconception. The truth is, it's our job to understand how people feel and fit into it. This sweet spot is where GIFs are starting to shine.
Instead of simply conveying the emotion we want customers to feel, as we traditionally do, marketers can now know and leverage the emotion their target customers are already feeling using data we have from GIFs they are sending out.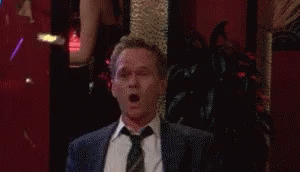 Tenor, a company known for its GIF keyboards, is going to begin offering advertisers the chance to put their own GIFs on its platform. Tenor's philosophy centers around matching GIFs to the right emotion. "Up to this point, their potential as a marketing tool has gone untapped — because the value is not in the GIF itself but in understanding how people use this medium to express themselves in mobile messages," said Jason Krebs, chief business officer at Tenor, in the press release.
They've even launched the "Tenor Emotional Graph," which is an interactive snapshot of the thoughts and feelings people want to communicate in mobile messages via GIFs, built on the 200M+ daily Tenor GIF searches.
Now, you can pair the right emotional impulse with the right emotionally-charged GIF for a match made in marketing heaven.