Blu provides certainty.

Humans are predictable creatures of habit. One of the best uses of data for brands today is the art and science of analyzing consumer habits detailed in transactional data that records engagement between an individual and a specific brand. How is it helpful? We are glad you asked! Decades of work shows future consumer behavior can be accurately predicted and influenced if you have the right data and a willing brand. Higher predictability brings higher engagement and that brings growth and health to brands that listen to what their data says.
The key drivers of engagement likelihood are found by scoring each consumer's transactional patterns of Recency or "R", Affinity, Frequency, Amount, and Distance (to transact). Analyzing the Recency variable, which is found in relational data as a timestamp of a transaction occurrence, is of heightened importance these days as many consumer behavioral patterns changed in 2020. While it's not the only variable of importance, our current analysis shows the Recency variable is the prime indicator of understanding the effect of COVID-19 in consumer behavior and is, therefore, super relevant. Blu is discovering the Recency variable is a prime identifier of healthy relationships demonstrating brand continuity through the COVID-19 pandemic. In one customer initiative spanning 3Q 2020-1Q 2021, blu was able to identify the Recency variable as the single most important variable in the customer data set and by isolating the Recency score we were able to predict a target set that increased response by 8.5X.
​

We were able to identify the Recency variable as the single most important variable in the customer data set, and by isolating the Recency score we were able to predict a target set that increased response by 8.5X

How to leverage the recency variable.
A lot has changed in the last 12 months and the reset that will occur in the next 12 ensures that change is on the horizon. Many Americans have completely changed their lifestyle and in turn their purchase habits and brand preferences have been reordered. Leading brands recognize that as America looks toward the "new normal" as vaccinations rise, their focus on reactivating lost customer relationships will be essential to organizational health. Win Back campaigns outperform other initiatives, as it is far less expensive and easier to reactivate brand equity than it is to create it from scratch, as is the case with cold prospects.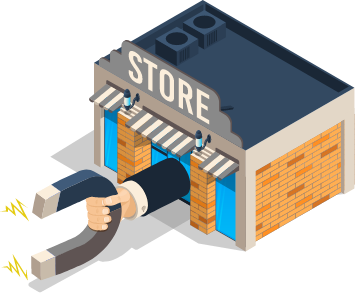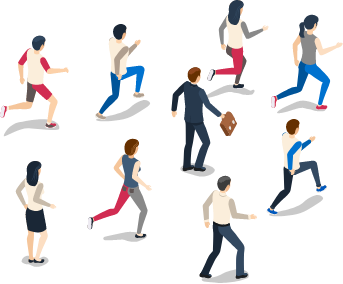 Win big with blu on win backs.
You have many choices for designing a Win Back campaign to recapture the customer loyalty of the past so why should you use blu? Blu's unique approach of predictive person-based analytics doesn't stop once we have identified WHO to target. Over the past six years we have mastered executing person-based marketing through the most effective channels available which include digital, social, mail, and email depending on your brand and its constituency. We do this by leveraging a technology that resolves and matches people's offline unique personal information to their online personas throughout the digital grid. High ROI is found in this method of focus and what is even better is we tie your spends back to the future transactions they trigger which build clear business cases for marketing investments.
THE NEXT STEP IN MARKETING ISN'T FOR EVERYONE.
While not everyone has the data set to achieve the next step, blu works towards taking the next step with its partners and that step is incremental measurement of marketing. What is that? We build control groups of consumers we don't touch with marketing and subtract their response rates from the response rates of the target sets we do engage to demonstrate the true effect of the marketing effort. Why do we do this? We believe in stewarding our client's brand and money well and it is important we earn our keep. Additionally, our process allows us to continuously measure and improve our initiatives by measuring customers spend. Ultimately, we desire to be a catalyst for brands by delivering better results for the greater good.
IF YOU ARE READY FOR A LARGER AND TRUE "R" IN ROI, THEN LET'S TALK ABOUT HOW WE CAN USE YOUR DATA TO IDENTIFY RECENCY AND OTHER IMPORTANT VARIABLES TO REACTIVATE YOUR LOST CUSTOMERS BEFORE YOUR COMPETITION DOES. TYPICAL INCREMENTAL PAYBACK MODELS SHOULD DELIVER A 4-6X RETURN AFTER 7 MONTHS ONCE LIFT OVER CONTROL IS APPLIED AS THE RETURN BASIS.
Stop guessing and start K
now

ing with blu.

In an ever changing marketing landscape, one thing remains paramount: being able to identify costumers is the most basic requirement for direct marketing. Customer-obsessed marketers need to leverage the power of online identity resolution starting now. Marketing spend needs to be stewarded at the highest levels, because not knowing who you are marketing to is no longer an option.

It's time to stop guessing and start KNOWING.

At blu, we give marketers the power to find (and get to know) the right people in the right places at the right times. We provide the vision and insight you need to identify your best customers; to target the people most likely to be impacted; and then focus on the best ways to be seen, heard, and understood by the people who matter most — YOUR CUSTOMERS.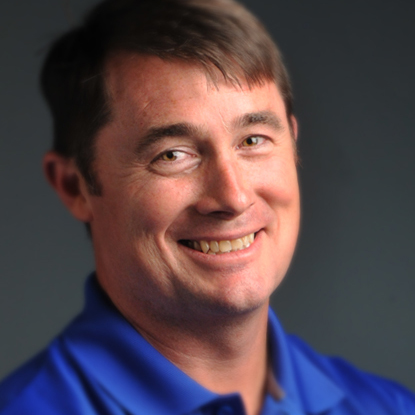 Chief Innovator | Reflex Blu
Driven by a passion to connect people with innovation and excellence, Chad Stubbs launched Reflex Blu in 1999. His "creatalytical" vision of leveraging creative and analytic excellence is at the heart of blu's continuously innovative culture. Chad has been the strategic lead on countless brands over the past 20 years, and he still gets a thrill out of building profitable customer journeys for the brands we serve at blu.