If you've been following along over the past couple of weeks, you're now familiar with John Wanamaker, the poor, old marketing pioneer who famously quoted, "half the money I spend on advertising is wasted, the trouble is I don't know which half." In week one, we shared four ways old John could have kept better track, eliminated waste and optimized his marketing budgets. Last week, we focused on the importance of tracking data, and gave you an overview of different ways you can do that.
This week, we're diving into the details of targeting your best customers (and others most likely to listen-and-engage with your brand) with a cohesive, proven marketing plan.
Targeting may very well be the biggest difference between marketing in Wanamaker's day and today.
Fact of the matter is that every decision a person makes says something about their preferences, capacity to spend, and future intent. You've just got to track it. For instance, Blu has created our very own Brand Preference Index, which analyzes and scores more than 3,000 consumer data points — including insights gleaned from customer data (such as demographics, transactional behaviors, and more) — to identify the people who have the highest preference for brands, and those willing to engage.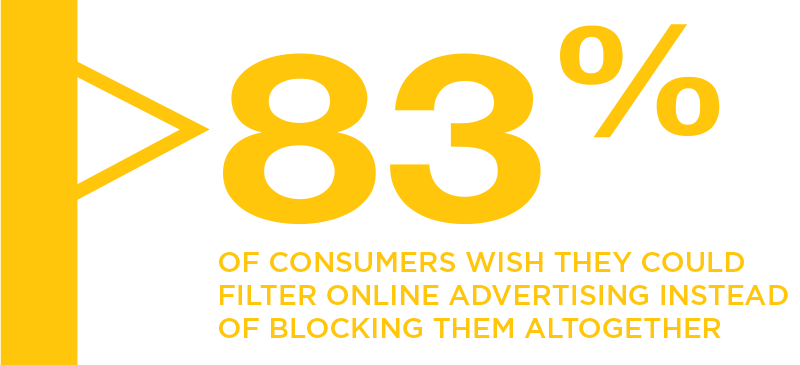 But enough about us. Here are a few facts:
The average person gets bombarded with over 1,700 digital ads per month, but they only see half of them. Why? Because 76% of marketers fail to target and track their customers (Adweek). Another interesting stat shows that 83% of consumers wish they could filter online advertising instead of blocking them altogether. Consumers don't hate ads; they just want to see what they want to see.
That said, the total number of devices around the world with ad blockers rose from 142 million to upwards of 615 million last year (PowerTraffick). Yikes.
So what does all this mean, and how does it relate to poor, old John Wanamaker? Well, frankly, it proves beyond a doubt that the marketing industry is in a state of rapid flux. But just like it was back in John's day, it is now crucially important that we are targeting the right people at the right time in the right places in the right ways. But here's the thing: You have the blueprint — the tools necessary to target YOUR customers — you just need to know how to use them.
Your database or customer relationship management system (CRM) holds valuable information about your customers that will help you understand their needs.
You need to investigate the data you hold on your customers, look for patterns with customer behavior and preferences, clean it up, organize it, study it again, identify patterns, compare that to historical data, and then… do it again. That sounds like a lot, because it is. Nobody said it was easy to "not be a Wanamaker," but there IS hope. And when you attach smart strategy and bold, new creative to that data… well, that's when the magic happens.
It's a bold, new, fascinating, confusing, jumbled, hectic, competitive world out there — with things like CTR (click-through rate), CPC (cost per click), PPC ad clicks, and whatchamacallit omnichannel social strategies to consider.
Your best bet is to partner with an agency that has a proven track record for for tracking, and a targeted process for targeting your best customers.
And that's where blu comes in.
NEXT WEEK, WE'LL TELL YOU HOW TO REACH YOUR BEST TARGETS. STAY TUNED.

Blu can help you track your total marketing spend to the very cent through our 24/7 web portal. From creating content that engages emotionally and rationally with individuals, to posting content on channels that engages your most potentially profitable customers, to tracking that customer to a sale or transaction. We can show you where every last nickel of your ad budget is sparking results. Learn more about our Brandwashing process.