Last time on the John Wanamaker Experience (that's not really a thing, but it sounds kinda cool), we continued our discussion on the famous Wanamaker quote: "half the money I spend on advertising is wasted, the trouble is I don't know which half."
So far, we've covered Targeting, Tracking, and Reach. Today we're going to discuss INFLUENCE. In order for all of this stuff we've been talking about to work, we have to learn how to influence our audiences. Nothing happens without it.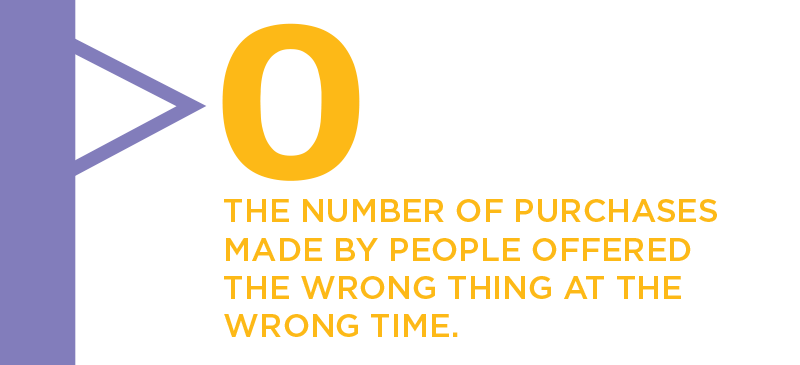 According to Webster's, Influence is "the capacity to have an effect on the character, development, or behavior of someone or something." For marketers, influence is the capacity to have an effect on whether or not people do something, buy something, believe in something, join something, or (fill in the blank with what you want people to do in response to your ad spend).
Do you ever wonder if folks like Mr. Wanamaker had a branding firm? Surely he placed ads in circulars and created collateral for the things he sold, exclaiming the great deals he offered on a daily basis. But what else? Did he have a plan? A strategy? A unique selling proposition, or brand voice? If we had to guess, we'd probably say, "nah."
The content of advertising messages shifted in the early twentieth century. Before 1910, advertisers mostly sought to inform customers about products (that was Wanamaker's heyday); after 1910, the main goal was to create a desire to purchase products. By the 1920s, advertising executives recognized that theirs was a business to make consumers want products, and they deliberately sought to foster the idea of instant gratification through consumption.
Times have changed since Wanamaker's day, but the truth of influence has remained paramount.
MARKETING TODAY CAN'T JUST BE ABOUT GAINING ATTENTION; IT MUST ALSO GARNER INTENTION.
You've got to give customers a unified and personalized experience across your various marketing channels, and that requires establishing and consistently delivering on your brand — the personalities, attitudes, and experiences associated with every detail of your day-to-day. Your brand is the stories you tell and the stories that get told about you.

Listen, your customers have too many choices. Period. So, the most important question you need answer to is this: Why would they choose to engage with your brand? Is it price? Is it quality? Is it convenience? The answer to all of those questions is probably "yes," so what now?
Having a clear, recognized brand voice can set you apart and allow your messaging to resonate with the people who matter most.
Try this real quick: take your name out of your boilerplate description and those of your competitors. Can you tell the difference? Neither can your customers. When there is a sea of "me-too" options, a well-developed tone of voice may very well be the only thing that ensures you are not lost in the crowd.
of consumers think that traditional ads are "annoying or irrelevant"
of customers trust online advertisements
of consumers say they trust advertising
According to recent stats, 49% of consumers think that traditional ads are "annoying or irrelevant" (Tribe); just 41% of consumers trust online advertisements (Clutch); and only 33% of consumers say they trust advertising (Social Media Today). Why do you think that is? It's because people are tired of empty promises and shotgun advertising. They are being numbed by messaging that is meant for no one in particular, and brands that have no sense of identity.
However, according to Referral Rock, over 90% of consumers from various markets trust people in their network (friends).
People want to buy from brands when they feel an emotional connection.
Inherently, we trust people more than we trust companies or products, and BRAND VOICE is what brings your organization to life. It's what creates emotional connections, shapes audience expectations of how your brand will interact with them, evokes emotions and compels engagement.
Having a strong brand means taking all of the disparate elements within your business and unifying them into a singular "voice" that consistently points back to the story of why you exist — the holistic experience that others have because of you.
And that starts with clear, focused, consistent communication that engages your audience(s) with the truth about who you are and why you do what you do.
Good news. We can help.
What's your story?
There is an art to forensically analyzing behavior in the past to best predict the future. At Blu, we mash up your past customer behavior, which is displayed in their transactions, third party data, and good old human ingenuity to clearly identify content triggers and time frames proven to best tempt consumers to take that final step towards a purchase.
Wanalearn more? Reach out.

Next time, we'll discuss CREATIVITY and how to use your brand voice to best meet your customers where they are.
Blu can help you track your total marketing spend to the very cent through our 24/7 web portal. From creating content that engages emotionally and rationally with individuals, to posting content on channels that engages your most potentially profitable customers, to tracking that customer to a sale or transaction. We can show you where every last nickel of your ad budget is sparking results. Learn more about our Brandwashing process.